Sabbath Inspiration: It's Him
"Shame destroys your ability to distinguish
between a value statement and an observation." – William Paul Young
God is doing a deep work in me and my heart. Perhaps he wants to do the same with you.
Have you ever had an experience where you knew for certain it was God and left you with a message you could never forget?
Yesterday (March 18) was my birthday. It was the most unusual and most special birthday I can recall.
Proverbs 16:9 says, "A man's heart plans his way, But the LORD directs his steps."
Seven years ago to the day (March 18, 2010), Holy Spirit inspired me to release "The Father's Blessing" to the world via a webinar with Dr. Bruck Cook as my guest speaker. It was by far the most popular webinar I had done up to that time and that webinar catapulted me into a whole new level of effectiveness in my global ministry outreach.
Yesterday for my birthday, I planned to release another profound blessing to the world sharing the Father's heart by sending a Sabbath Inspiration titled "The Dream Spirit Blessing". My plan was to bless you and the other 13,000+ people in my email network with a profound spirit blessing to empower your God-given dreams.
But God …. had other plans.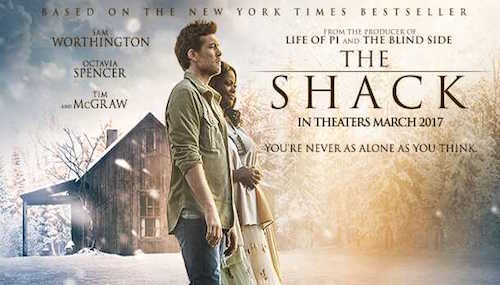 My wife left home at 5:30 yesteday morning to run the Charlottesville 10 Miler. That's a 50 minute drive from our home. When she got back home, we had breakfast and then she roasted coffee for her business for several hours. Julia asked about going to a movie and dinner out to celebrate my birthday.
I wasn't sure about the movie because I"m not a big movie buff and am quite selective about the movies I choose to go to.
Around 5 pm, Julia and I left home with our two dogs to drive them to a place where we could take them for a long walk on the beautiful day. However, as a bad thunderstorm approached, we ended the walk early.
The extra time allowed me to catch up with a few tasks at my desk. including following up with Lynne Lee and Pam Loucks about the Dream Teams.
At 6:45 pm, I was inspired to call Pam about something important. When Pam answered the phone, she told me she was just thinking about me as she was getting ready to leave her home. In our 7 minute conversation, Pam told me she recently went to watch The Shack movie and how wonderful that was,
That reminded me of a video Dr. Susan Austin recently sent me with an interview of Paul Young, author of The Shack book, which has sold more than 20 million copies in more than 30 languages. Paul Young is one of the most transparent people you will ever meet.
Interview with The Shack author Paul Young | 20 July 2014

Anyhow, around 7 pm I did a Google search to see what movies were playing in Culpeper Virginia at our only theater. Only three movies showed up – "Beauty and the Beast", "Kong", and "Get Out". It was too late to drive to the local movie theater to watch those movies because they had just started.,
So I then did another Google search specifically looking for The Shack and discovered that was starting at 7:20 pm in Culpeper. I asked Julia if she wanted to go to that movie and she said yes. So we bolted out the door to get there just at the movie started.
As I watched the movie I was overcome with the goodness of God, realing this was His birthday gift to me to help me better understand how deep His love is, not just for me, but for everyone. I personally thought the movie was great and realized how few people really know the deep and unconditional love of their heavenly Father.
The Shack (2017 Movie) Official Trailer – 'Believe'
While I recognize the controversial nature of this movie, I endorse it as an opportunity for healing deep wounds and to open discussion into spiritual matters.
Let me ask you:
Are you quick to judge?
Do you want mercy to be your new currency?
Do you want to really know the Father's love – deeply?
Are you harboring hidden unforgivness in deep, dark chambers of your heart?
Is shame destroying your ability to distinguish between a value statement and an observation?
If you answered yes to any of these questions, then consider watching The Shack movie.
Remember, shame destroys your ability to distinguish between a value statement and an observation.
Additional resources regarding The Shack
The Shack Movie: Resources, Considerations, and What to Know Before You Go
The Shack's "Jesus" on What the Film Can Do
Tim McGraw and wife Faith Hill have recorded a song called KEEP YOUR EYES ON ME featured in the film. Here's a look at the music video.

Blessings to know God's love and respond accordingly!
Joseph
Joseph Peck, M.D.
The Time Doctor
Empowering Dreams
Author, I Was Busy Now I'm Not

More blessings
1. Destiny Arising – replay for free webinar on March 15
Do you feel the call of destiny stirring you? Are you being moved in your spirit but don't know how to respond?
If so, the free Destiny Arising webinars are intended to help you say, "Yes!" to God's plans and purposes for your life.
CLICK HERE to watch the video replay for Destiny Arising on Wed March 1.

2. Mercy is our NEW currency
On Wednesday March 8, I hosted Pastor Kingsley Walker on a free webinar titled "Mercy Is Our New Currency".
It was one of the best messages about MERCY I have ever heard.
CLICK HERE to watch the video replay.

3. PRAYER QUAKE – BREAKTHROUGH ONLINE CONFERENCE
Are you ready for an end time harvest facilitated by the extraordinary connectivity of the internet?
If so, the Rapid Church Planting Team (from Paphos and many other countries) invites you to an international Luke 10 Online Breakthrough Conference on Saturday March 25 from 2-3 pm EST (New York).
CLICK HERE to learn more or email pray@training777.com.
This is an important and urgent message from the town of Paphos in Cyprus. Paphos was the first station of Pauls first missionary journey (Acts 13:6). Cyprus will play an important role during the end times and will be a strong fortress against the Antichrist (Daniel 11:30-32). Paul´s apostolic well here will be reopened in prayer and missions will flow from Paphos to the nations once again. Paphos is just a click away from where you are.
CLICK HERE for a short (4 minute) video about the Rapid Church Planting movement.

4. The KBA/KEYS Collaboration Conference
You are invited to this special conference taking place on June 16-17, 2017 at the Heritage Conference Center in Fort Mill, SC, home of Morningstar Ministries.
The topic is "The Force of Favor in Your Business"
KBA stands for Kingdom Business Association.
CLICK HERE to learn more.