Sabbath Inspiration: Special Tribute to Don Nori, Sr – a spiritual giant in publishing
"I am looking for a prophet to publish the prophets."
– the Lord to Don in the summer of 1982
STOP. Sit back and relax as you read this entire story. God has treasures for you. Ponder what He is saying to you.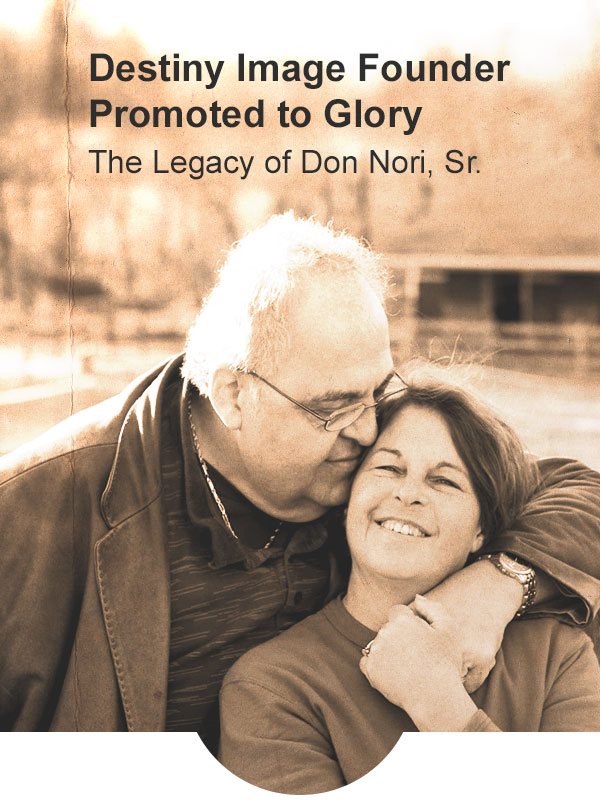 Don Nori, Sr. passed into glory April 17, 2018, at the age of 66. He is survived by his wife, Cathy, their 5 sons, and 7 grandchildren.
Don was the founder of Destiny Image Inc., a company dedicated to spreading the Word of God to the nations to inspire a godly generation.
Through his own writings, and by publishing the writings of thousands more, Don leaves behind a legacy of leading believers the world over into a deeper relationship with Christ.
Don Nori Sr, along with his wife Cathy founded Destiny Image Publishers in 1983 in obedience to a 4-hour visitation of the Lord in the summer of 1982. Beginning in the living room of their small home, it has grown to an internationally respected company represented in every country of the world, in nearly 100 languages, with millions of books distributed. Destiny Image has published more African Americans than any other publisher in history.
CLICK HERE to read the details of the amazing story of Don Nori Sr. and Destiny Image Publishing.
MY PERSONAL STORY ABOUT DON
On July 3, 2017, I received an email from Melodie VanAlstyne, the Customer Relations Specialist for Empower 2000, strongly encouraging me to contact Don about helping him launch his own online class. In her email, Melodie wrote:
"Don is a BIG Revolutionary Beyond our time Leader! He is so much like Jesus and flows in constant genuine revelation. Very humble and gentle. He has a huge following and founded Destiny Image Publishers (http://donnorisr.com). Don has written many books, including God out of the Box and The Forgotten Mountain. He truly is a friend of God and flows constantly from fresh words of Holy Spirit. He will rock the boat and mess up your theology. Don is e a spiritual father to many others I am in fellowship with."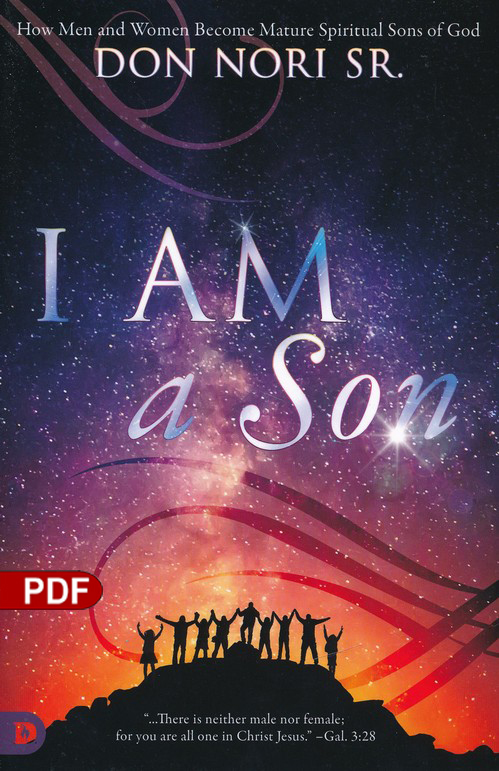 The next day (July 4 = Independence Day), I emailed Don requesting to meet virtually to explore how we might collaborate. We met and during our conversation, I realized Don's latest book I AM a Son was his SIGNATURE MESSAGE. That book summarizes the most important things Don had learned about God during his lifetime as a publisher.
During October 2017 through January 2018, my team had the incredible privilege of recording and broadcasting Don's 12-lesson class I AM a Son to the world. Little did I realize at the time how monumental this would become.
Late in the evening on April 16, I received a personal email from Dr. Thom Gardner, President of Grace and Truth Fellowship, letting me know Don had surgery earlier that day for a ruptured aorta and was in critical condition post-op on dialysis and life support. My heart broke and I cried when I went to bed.
In just 9 months, Don had become a very good friend and God had given our team the opportunity to record and broadcast his signature message – I AM a Son – to the world. I am so glad I drove to Shippensburg, PA on Jan 24 to have dinner with Don and his wife Cathy.
On that momentous day in January, I had the opportunity to see Don start teaching Lesson 11 of I AM a Son from the Destiny Image broadcast room, After that, I met with the leadership team at Destiny Image, including Don Nori, Jr, one of Don's sons who now runs the company.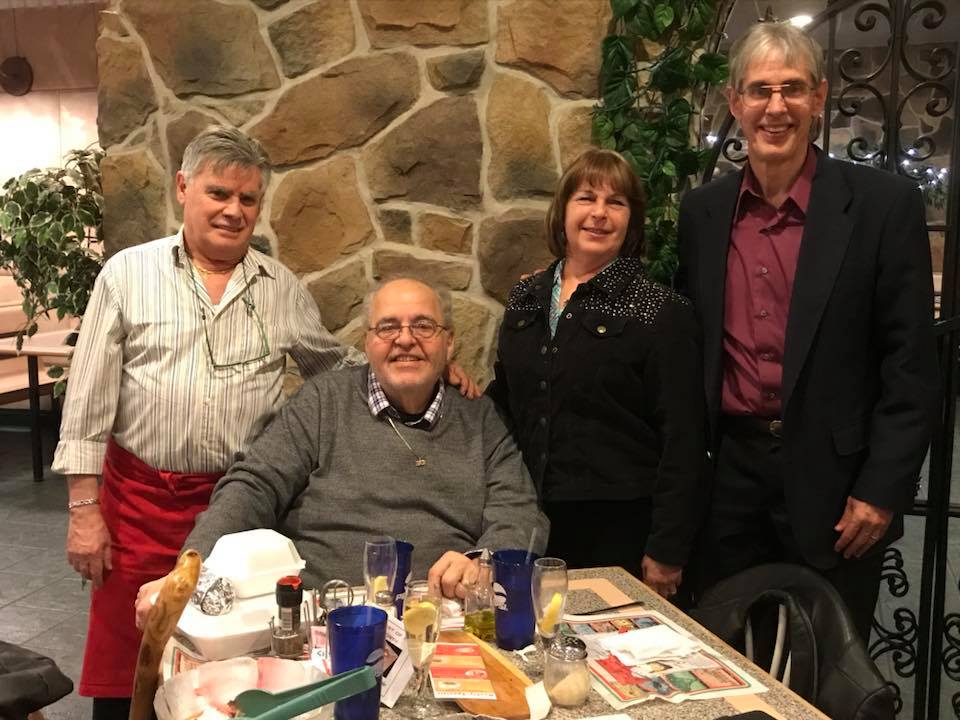 Then I went to dinner with Don and Cathy at a charming Italian restaurant. The warmth and compassion of this couple was extraordinary as was the conversation. I learned a lot I never knew.
For example, Destiny Image was the first Christian company to publish books by African American authors. Don chose to obey the voice of the Lord rather than listen to the counsel of his peers (other Chrisian publishers) who said "publishing African American authors would be the kiss of death because African Americans don't read." Because of Don's obedience, Destiny Image went on to publish books by now-prominent authors and speakers like Myles Munroe and TD Jakes. Think about the impact those men have had.
Destiny Image also was the first Christian publishing company to publish books by prophets without watering down their content. This amplified the voice of leaders like James Goll, Sid Roth, and Bill Johnson, fueling the global prophetic movement. Think about the impact those men have had.
And now James Goll has become the #1 business and ministry partner for my company Empower 2000.
On the morning of April 17, I was inspired to write this by hand in my journal during my sacred time in my sacred place:
"Thank you Jesus for the opportunity to record I AM a Son by Don Nori, Sr before his medical catastrophe yesterday. Please bless Don, his family, and legacy. Will you multiply I AM a Son to reach millions of people? I know this message is very significant. OK, I will include this as part of the E2000 membership."
Later that day I received an email from Thom Gardner telling me Don has passed onto glory and that he would be ministering to the family duuring the private memorial service. on Friday April 20.
On the morning of April 18, my daughter's birthday, I invested about four hours pulling together different resources to be able to write a special tribute to be able to honor this man of God and world changer.
Yesterday, I drove from Culpeper, VA to Chambersburg, PA to partake of the public memorial service for Don. That was deeply moving. TD Jakes and Sid Roth shared testimonies of the impact Don had on them and their ministries. Dr. Elmer Towns, cofounder of Liberty University, shared how Destiny Image impacted him. However, my favorite testimony came from Cathy, who shared about the man behind the ministry and what mattered most to him.

SPECIAL OPPORTUNITY FOR YOU TO BLESS DON'S LEGACY AND GLEAN FROM HIM
For the next week, to honor of Don and his legacy, we are offering his 12-lesson signature course I AM a Son for only $100.
This special opportunity is available to the first 300 people who enroll.
CLICK HERE to learn more.
50% of all the gross revenue from this special offer will be sown into Don Nori, Sr. Ministries. Some of the remainder will be used to multiply the I AM a Son message.
Blessings to ponder what God is saying to you through Don's life and legacy!
Joseph
Joseph Peck, M.D.
The Time Doctor and The Connector
Empowering Dreams
Author, I Was Busy Now I'm Not
P.S. Please share your thoughts in the Comment box below.